Inspiring Stories of Love, Healing, & Empowerment
Inspirations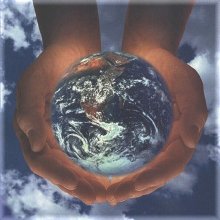 Welcome to Inspirations, the e-zine by Global Community for All filled with short, inspiring stories about life filled with love, healing, and empowerment. The last issue of Inspirations was published in March 2008. Below is the index to all our back issues starting with issue #40, our final issue. We share these short, inspiring stories that we might further inspire and empower each other to be the best we can be each day of our lives. You can also subscribe to one of our current free email lists of inspiration and education.
Three stars *** are placed in front of the stories below which you don't want to miss. Thanks for joining us, and may these short, inspiring stories about life move us to ever deepen our commitment to love, heal, and empower; to open to divine guidance; and to choose what's best for all.
---
Inspirational Stories Number 40 - March 2008
Eighth wonder of the world? – Daily Mail
What Is It All About? – Swami Beyondanda
Love is in the Moment – Annie
A Fable of Planetary Transformation – Fred Burks & Transformation Team Friends
Inspirational Stories Number 39 - December 2007
***Profoundly Inspiring Video Clip – Challenge Day
Miracle in the Wilderness – Amy Racina & San Francisco Chronicle
From 304 Pounds to a Half Marathon in Two Years – Debbra
Story of the Candle That Couldn't Be Put Out - George M. Maxwell, Jr.
Inspirational Stories Number 38 - September 2007
Instructions For Life – Jr. H. Jackson Brown
Three Little Words – Author Unknown
Accessing Expanded States of Being Together – Fred Burks
Simple Steps to Healing: I'm Sorry, I Love You – Joe Vitale
Inspirational Stories Number 37 - June 2007
Commemorative Edition With Best Stories From Over Five Years of Inspirations
***The Cab Ride I'll Never Forget – Kent Nerburn
***Our Deepest Fear – Marianne Williamson
***Kevin and God – Kelly Adkins
***A Transformative Near-Death Experience – Mellen-Thomas Benedict
Inspirational Stories Number 36 - March 2007
Victim or Creator: Which Do You Choose? – Fred Burks
Regaining My Humanity – Sgt. Camilo Mejia
Inspiring Stories of Failure Turned to Fame – Jack Canfield and Mark V. Hansen
What Really Matters in Life? – Author Unknown
Inspirational Stories Number 35 - December 2006
Arabella's Life Intentions – Arabella Droullard
Find What You Love – Apple Computer Co-founder Steve Jobs
Microcredit Pioneers Win Nobel Peace Prize – USA Today/Associated Press
***HeartMath: A Change of Heart Changes Everything – Jurriaan Kamp
Inspirational Stories Number 34 - September 2006
From Hopelessly Crippled to the World's Fastest Miler – Burt Dubin
Joint Israeli-Palestinian Expedition Conquers Antarctic Mountain – PBS, AP
Grandfather's Wisdom – Author Unknown
Simple Keys to a Fuller Life – Fred Burks
Inspirational Stories Number 33 - June 2006
***A Dad Who Truly Cares – Rick Reilly
Power of the Mind to Heal Shown By Pioneering Scientist – Claire Smith
Academic Mayor Transforms Bogota – María Cristina Caballero
Paul's Unstoppable Will Turns Wasteland to Forest – Adam Khan
Inspirational Stories Number 32 - March 2006
***A Little Boy's Last Wish – Jack Canfield and Mark V. Hansen
Principles of Spiritual Activism – Satyana Institute
With That Moon Language – Hafiz
Toward Divine Wisdom and Understanding – Translated by Fred Burks
Inspirational Stories Number 31 - December 2005
Magical Moment with a Manta Ray – Jennifer Anderson
Transform Fear Through Core Issue Work – Fred Burks & Friends
***Don't Judge a Book By Its Cover – Jim Hullihan
Installing Love on the Human Computer – Inspiration Line
Inspirational Stories Number 30 - October 2005
The Power of Life Intentions & Life Purpose – Fred Burks
The Invitation – Oriah Mountain Dreamer
Help Us to Remember – Anonymous
On Santa's Team – Author Unknown
Inspirational Stories Number 29 - August 2005
Principles of Self-Enlightenment – Translated by Fred Burks
If You're Asking – Alicia Nicole Altom
What Will Matter – Michael Josephson
***You Were Made For This – Clarissa Pinkole Estes
Inspirational Stories Number 28 - June 2005
Finding My Father – Scott Kalechstein
A Blessing of Love for the Earth – Anonymous
Twilight Thoughts – Monica Grill
Never Too Late – Linda Apple
Inspirational Stories Number 27 - April 2005
Embracing All – Fred Burks & Friends
A Little Boy Makes a Big Sacrifice – Relayed by Dan Millman
The Positive Approach – Peace Pilgrim
Our Deepest Fear – Marianne Williamson
Inspirational Stories Number 26 - February 2005
Inspiring Report from Disaster Worker in Thailand – Bill Francis
Something For Stevie – Dan Anderson
I Know Now What The Buddha Saw – Monika Grill
Speaking Truth Makes Me Celebrity for a Week – Fred Burks
Inspirational Stories Number 25 - December 2004
***It's Never Too Late for Love – John Powell
Traversing Your Personal Terrain – Nancy Smeltzer
Hints for Healing Yourself – Lloyd J. Thomas
This is my Living Will – Alana Lea
Inspirational Stories Number 24 - October 2004
57 Cents Moves Mountains – Russell H. Conwell
Transcending Conflict – Harrison Owen
Choose Peace – Alan Cohen
Transforming Our Inner and Outer Worlds – Fred Burks
Inspirational Stories Number 23 - August 2004
***The Cab Ride I'll Never Forget – Author Unknown
Be the Star in Your Own Movie – Nancy Smeltzer
This Perfect Moment – Rob Brezny
Building a Brighter Future – Fred Burks and the WantToKnow.info Team
Inspirational Stories Number 22 - June 2004
Choosing Life – Author Unknown
Only One Race – Sheldon Cambell
The Tapestry We Are – Nancy Smeltzer
The Happiest People – Jane Canfield

Inspirational Stories Number 21 - April 2004
Twelve Rules of Spiritual Wisdom – Author Unknown
My Reason for Being – Nancy Smeltzer
Opening to Heart Connection While Under Investigation – Fred Burks
***A Near Death Awakening – Mellen-Thomas Benedict
Inspirational Stories Number 20 - February 2004
Moment of Love: Inviting Love into Our Hearts – Fred Burks & friends
***Kevin and God – Author Unknown
The Global Nonviolent Peaceforce – Co-founder David Hartsough
Cuckoo Eggs – Nancy Smeltzer
Inspirational Stories Number 19 - December 2003
***The Christmas Truce – David G. Stratman
Charlotte's Love Saves Her From the Ravages of War – Veil
In the Garden of Shadow and Light – Nancy Smeltzer
Transforming Our Relationship with Money – Jean Barker
Unexpected Surprises While Interpreting for the President – Fred Burks

Inspirational Stories Number 18 - October 2003
A Big Miracle for Her Little Brother – Author Unknown
Stuck in the Traffic Jams of Life – Nancy Smeltzer
Humanity's War – Hyland Brooke
Inspirational Stories Number 17 - August 2003
Embracing the Dark Side – Nancy Smeltzer
Beyond Duality – Fred Burks
Breakfast at McDonalds – Author Unknown
Inspirational Stories Number 16 - June 2003
***The Web of Love – Fred Burks
Ten Things to Do With an Affirmation – Hollis Polk
Don't Send It Out if You Don't Want It Back – Nancy Smeltzer
Inspirational Stories Number 15 - April 2003
My Life Intentions & Life Purpose – Fred Burks
EarthSeals Man Paul Hoffman – Hollis Polk
Finding Peace Through Gratitude – Nancy Smeltzer
Inspirational Stories Number 14 - February 2003
Desperately Wanting Stillness – Nancy Smeltzer
Pickup in the Rain – Author unknown
Transforming from Enemy to Friend – Fred Burks
Inspirational Stories Number 13 - December 2002
The Growth of a Pearl – Nancy Smeltzer
The Trouble Tree – Author unknown
An Unusual Answer to Prayer – Fred Burks
Inspirational Stories Number 12 - October 2002
The Most Important Question – Author unknown
Look Well to This Day – Anonymous
***A Big Breakthrough in My Confusion Around Sexuality – Fred Burks
Inspirational Stories Number 11 - September 2002
What Led Me to Help Build a More Just, Peaceful World – Jean Barker
The Story of the Lizard King – Author Unknown
Inspirational Stories Number 10 - August 2002
Silence is Golden – Fred Burks
Inspirational Stories Number 9 - July 2002
Making Me a Priority – Fred Burks
A Palestinian and a Jew Find Peace Together – Marion Pargamin
Inspirational Stories Number 8 - June 2002
***Hidden Mystery – Fred Burks
Inspirational Stories Number 7 - May 2002
The Sacred Field – Fred Burks
The Hidden Jewel – Author Unknown
Inspirational Stories Number 6 - April 2002
Transforming Judgment into Love – Fred Burks
***The Serenity Prayer – Adapted from Reinhold Neibuhr
Inspirational Stories Number 5 - March 2002
Embracing All Religions and Faiths – Fred Burks
Embracing All – Author Unknown (Revised 04/05)
Inspirational Stories Number 4 - February 2002
***The Gold Wrapping Paper – Author unknown
A Year of Going Inward Yields Extraordinary Results – Fred Burks
Inspirational Stories Number 3 - January 2002
An Opening to Global Expression – Celestine Star
***Breaking Through With Dad – Fred Burks
Inspirational Stories Number 2 - December 2001
Dragonflies – Marjorie Singer
My Spiritual Awakening – Fred Burks
Inspirational Stories Number 1 - November 2001
Finding Peace After 25 Years – Suz Strasburger
***Little Miracles Lead Me to Interpret for the President – Fred Burks